Philly Accident Lawyer - Rand spear
Philadelphia INJURY LAW LEADER
Stories:
News - Press Releases - Blogs
When you rely on a doctor to keep you safe and to take care of you when you're at your most vulnerable, it's devastating to think that a doctor's carelessness could actually cause you serious injury or even cost you your life. Unfortunately, medical errors are only becoming more common. Here are five of the most common medical mistakes. Medication Errors According to the FDA, medi...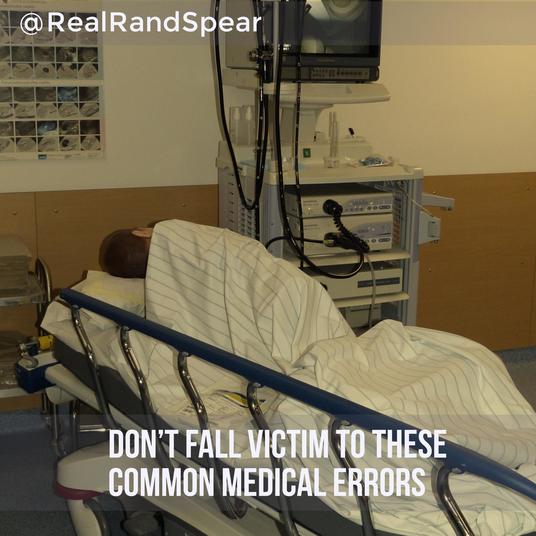 June 19, 2017
Recently, some safety and tech experts have argued that Apple has bowed to mounting pressure to make its smartphones safer behind the wheel. The technology giant was named in a class action lawsuit in early 2017, in which plaintiffs claimed Apple patented the technology necessary to disable its iPhones yet deliberately chose not to install a disabling feature on its devices. In a separate c...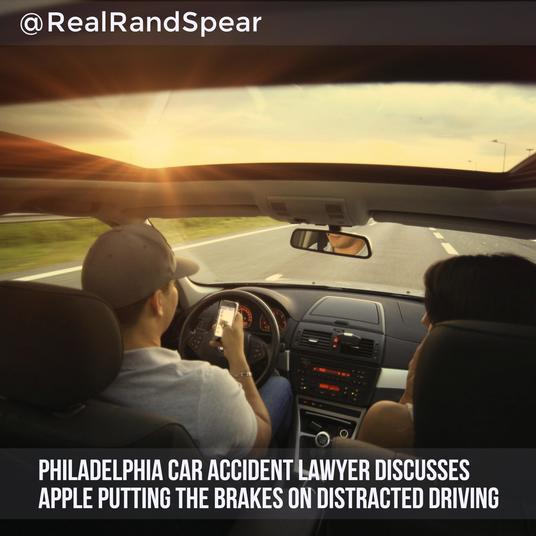 June 14, 2017
As the weather warms motorcyclists are more common on our streets and highways. The rest of us need to be more aware of them and be more willing to share the road with those on two wheels. All too often negligent drivers injure or kill motorcyclists because they're distracted, misjudge distances or simply don't notice the motorcycle says Philadelphia motorcycle accident lawyer Rand Spear. ...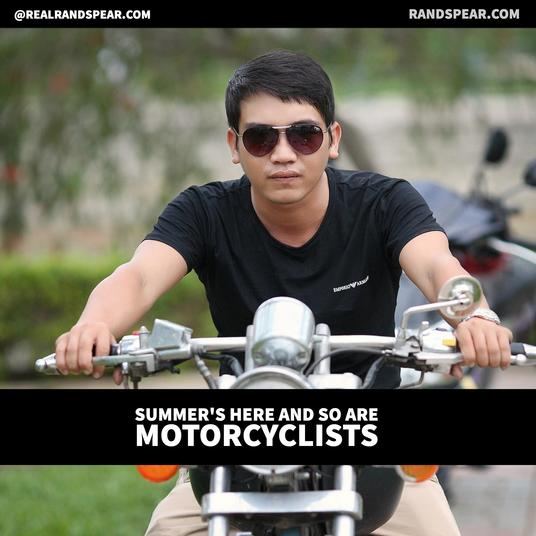 June 09, 2017
If you imagine a hit and run accident you may think of a speeding car dashing through a red light or a drunk driver's car careening down the street late at night hitting someone driving at the wrong place at the wrong time. Sometimes the offending vehicle may be far larger than you imagine. It could be a tractor-trailer says Philadelphia truck accident lawyer Rand Spear. The occupant of a...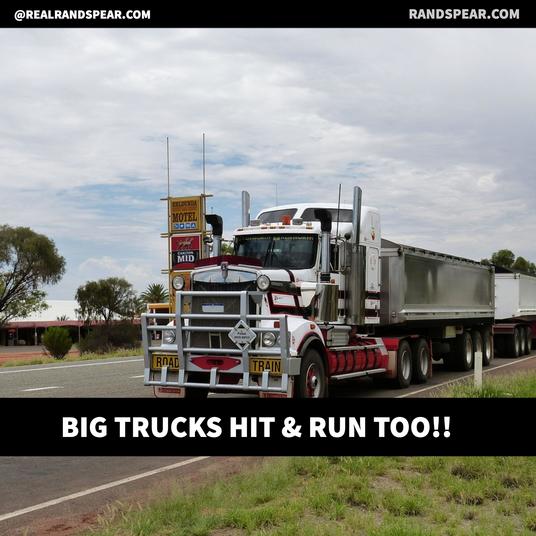 June 05, 2017
With Memorial Day behind us it's unofficially summer. With warmer weather, a fairly strong economy and reasonably priced gasoline there will be many, many drivers on the road, not all of them prepared for the trip. The American Automobile Association (AAA) expects to get calls from 7 million American motorists suffering car trouble this summer, according to a new survey. Philadelphia car ac...
May 30, 2017
The trailers you see just aren't of the tractor-trailer variety. As the weather warms, more and more people will be towing campers, boats and horse trailers. If improperly driven, equipped or poorly maintained these trailers can pose a deadly threat on our highways and streets. Philadelphia car accident lawyer Rand Spear says drivers need to be wary of these vehicles and be prepared in case...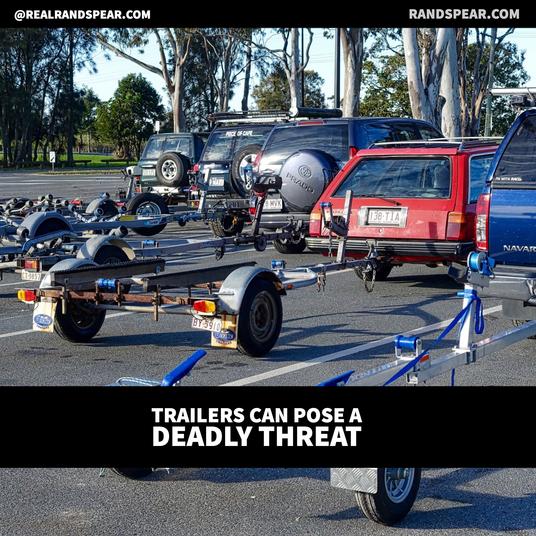 May 25, 2017
Drivers from Pennsylvania and New Jersey rank as some of the nation's worst drivers, according to a study released earlier this year by insurance company EverQuote. The company uses a smart phone app, EverDrive, to warn drivers of dangerous driving behavior. That information was compiled for drivers across the county. This high tech tool just confirms what those of us living here already kn...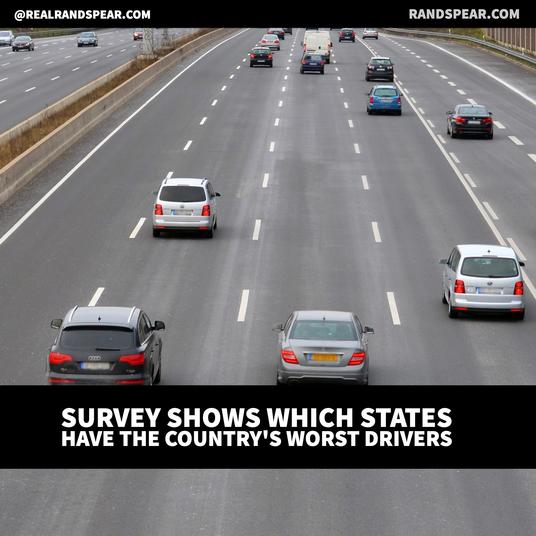 May 23, 2017
Tractor-trailers are powerful machines but in the wrong conditions these trucks are like toys to Mother Nature. An accident earlier this year on the Chesapeake Bay Bridge near Virginia Beach, Virginia, shows how vulnerable lightly loaded commercial trucks are when strong winds start blowing. Philadelphia truck accident lawyer Rand Spear warns that in strong winds truck drivers can lose cont...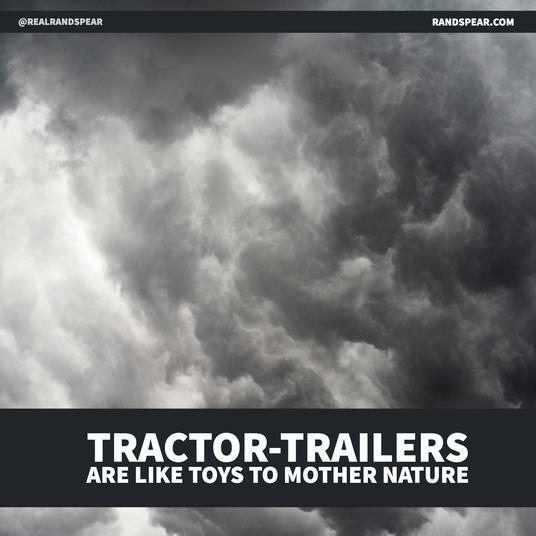 May 22, 2017
Objects falling off of personal trucks and trailers, as well as those coming off of commercial vehicles, can cause serious injuries and deaths. For any number of reasons if something is not properly stored or secured it can fall off a vehicle. This is especially dangerous as the weight of the object increases and as the speed of other vehicles on the road increases. Philadelphia truck accid...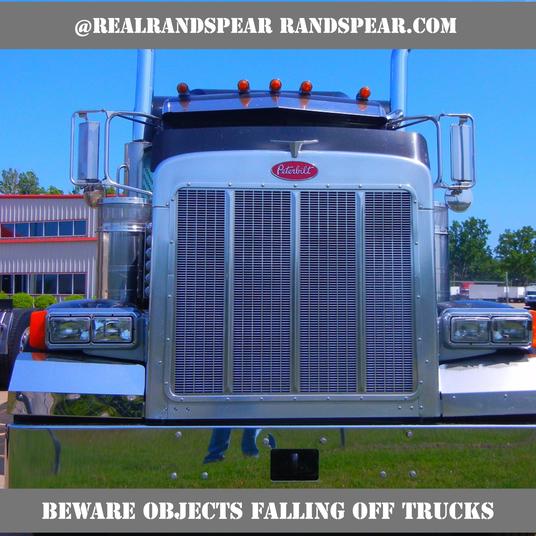 May 18, 2017
Safety app developer Zendrive recently published a comprehensive study that examined distracted driving behaviors among Americans — and the results are sobering. The study spanned three months and analyzed the driving behaviors of 3 million motorists over 570 million trips and 5.6 billion miles reports Rand Spear, Philadelphia car accident lawyer. What the Study Says about Distracted Driv...